Getting the right tree removal company in Springfield can be challenging. However, it can be more expensive if you don't adequately vet the tree removal contractor that you choose. If someone who isn't professional removes your tree, this may save you in the short term but cost you big in the long term, fixing the problems they've caused.
For instance, you may have to pay a fine for them removing a tree without proper permits. Or, you may have to pay to fix the property that the tree destroyed by falling because they didn't remove it carefully. Therefore, it is a good idea to make sure that the arborist you hire is from the most qualified tree removal company in Springfield.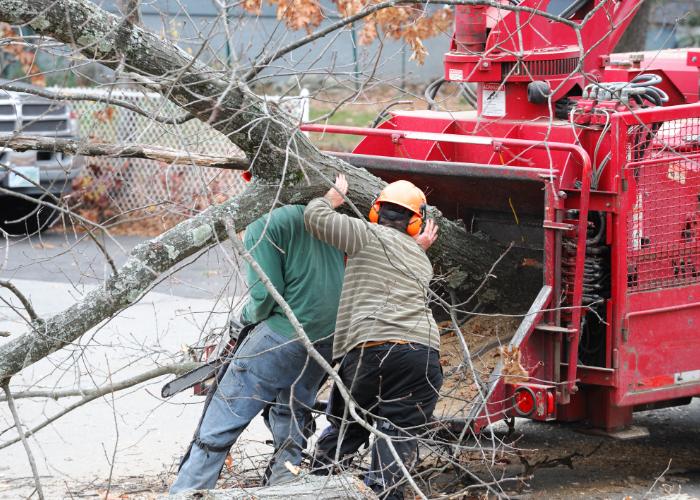 You should do your due diligence and ask as many questions as possible before committing to your final candidate. But here are some of the most important things that you should try to learn about the company with which you want to do business.
Is The Company Licensed and Certified?
Before you proceed with choosing from the many tree removal companies in Springfield, it is a good idea to make sure that the candidates that you choose have a license and proper certifications. Tree care and removal require a high level of skill. Randomly cutting branches off of a tree can risk long-term damage to the tree and could even cause the tree to die. Topping a tree can also cause damage to a tree that can result in cutting off a tree's food source and making the structure unsafe.
If a tree dies or is not safe structurally, it is more vulnerable to collapse, particularly after a storm. This could cause massive damage to your property or your neighbor's property. So, it's a good idea to make sure that the company has a license and is able to properly trim, prune, and perform removal services so that you don't run the risk of having the tree company damage your property and leave you to pay for it. 
Make Sure the Company Has Insurance
Another important thing that you want to learn is whether the company has insurance. Tree removal is hazardous, and the risk of an arborist falling and sustaining an injury is very high. If the arborist from the company gets injured while performing tree services for you and is not insured, you may be responsible for the medical bills incurred by the arborist. Unfortunately, you may also be liable for the damages they cause in the process. Therefore, a tree company should at least have general liability insurance and worker's compensation insurance so that you won't have to be financially responsible for the injuries they receive or damages that they may cause while removing your tree.
Referrals and Reviews
When working with a tree service company, you also want to work with a company that has an excellent reputation. The way to gauge whether the company does credible work is to check out reviews. What are their customers saying about their work? You can find this info on their site or third-party sites, particularly contractor websites. You may even be able to check the Better Business Bureau to find out the latest info about the company. Another great source is referrals. If your family or neighbors recently used their services and are happy with them, their word-of-mouth referral may make them a good choice. 
Get a Written Estimate for Tree Removal Companies in Springfield
Choosing a reputable tree company can be a lot of work. However, doing a lot of work upfront can save you a lot of money and headache in the long term by minimizing your chances of choosing someone that isn't credible. Another great way to know that you are working with a quality tree company is by getting a written estimate. A written estimate is much more professional, and it details all of the issues that they plan to address, the costs, and the timeline for completion. In addition, written estimates are something you can use to compare all of your final candidates to determine the variations in costs and ask final questions on why there are price variations. 
As a rule of thumb, you should get an estimate from at least three tree companies you are considering. Scrutinize the estimates and use them as a means to make your final decision. Choosing the cheapest option may not always be the best option. If one of your choices is charging a higher cost, make sure you understand why. Perhaps the higher price may be to haul the tree and its debris away or stump grinding. It is essential to know what you are getting and what you are not getting with your final choices.
When choosing a qualified tree company, you really should do your best to research them. What you don't know may hurt you financially if you choose the wrong tree company. If you need a qualified tree company in Springfield, the tree experts at Springfield Tree Trimming and Removal Service can help. Feel free to contact them today to learn more about their general tree services or get a FREE quote on tree removal in Springfield.